Fine Art Global has partnered with the finest galleries and contemporary artists around the world to provide a unique online marketplace where art collectors & investors are able to discover, view and purchase fine art.
In an age where travel and international trade has become more difficult, we have combined our database of international resources with the latest in modern technology allowing you to preview artworks instantly in your own home before committing to a purchase.
We have a global network of contacts that will take care of every step of your new purchase from the moment you find the perfect piece of art for your space viewed in virtual or augmented reality, to brokering the deal and securely delivering the artwork to anywhere in the world.
Augmented Reality Gallery
At FineArtGlobal.com, you can browse or search our library of artworks from around the world and when you see something that piques your interest, you can view higher resolutions of the piece, as well as see previews of the piece in a range of different spaces using our unique 'Place In Space' function.
You can also download our app for iPhone or Android and using the latest in augmented reality technology, you are able to position pieces of art in your own home or space in real-time using your phone or tablet's in-built camera.
Instead of having to use your imagination and picture how something might look on your wall when you don't even have the original piece of art, you can quickly visualise and adjust multiple pieces from around the world without leaving your own space.
If you have found the perfect artwork, you can contact us to broker a deal with the artist or gallery and we can arrange everything from escrow payments to logistics and insurance. In a short amount of time, you can make the virtual become real!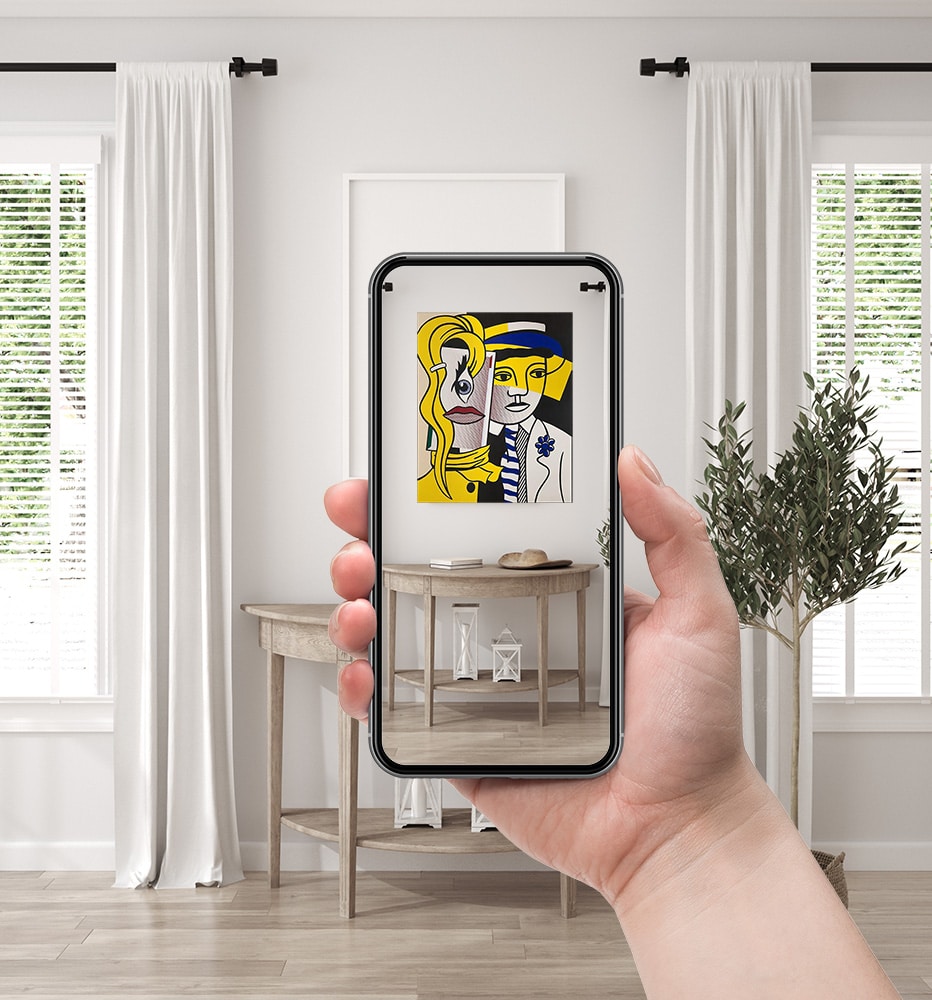 Download the Fine Art Global Augmented Reality App