Top Reasons to Invest in the Art of Helmut Newton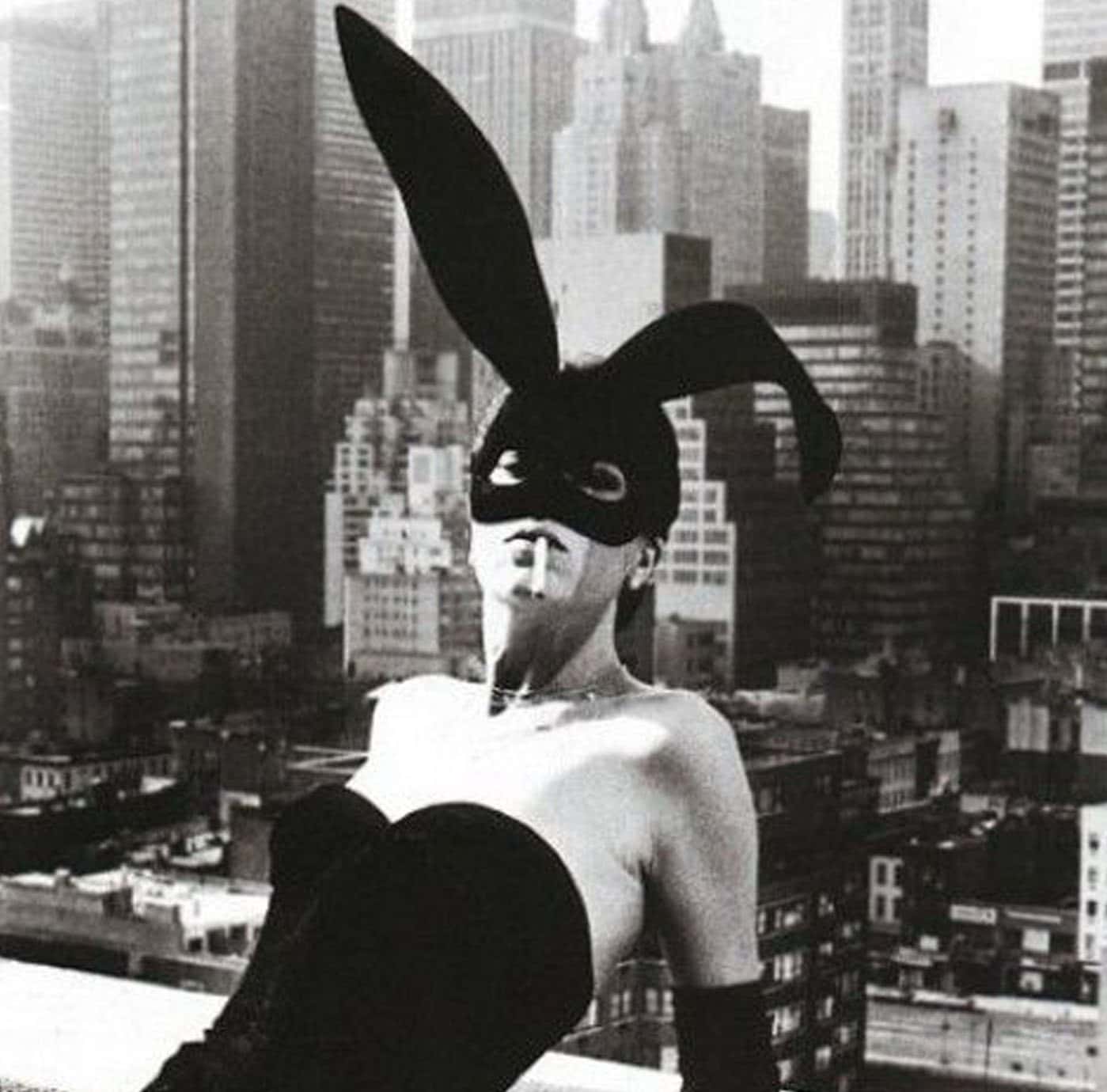 Helmut Newton (1920-2004) was a German photographer known for his innovative fashion photography. During his long career, Newton's work was highly respected as well as controversial. His work is a good investment for anyone who wants to start or build on a fashion photography collection.
5 Facts to Know About Helmut Newton
If you're not familiar with Helmut Newton, here are some key facts about his life and art.
Helmut Newton, whose birth name was Helmut Neustädter, grew up in a Jewish family in Germany just as the Nazis were coming into power. His father's button factory was seized by the government and Helmut himself spent time in a concentration camp before his family was able to emigrate to South America. Helmut meanwhile was sent to Asia. He started off in Singapore, where he got started as a photographer. From the start, his style was bold, sexual, and controversial. He was especially fascinated with the female nude. He brought an immediate journalistic sensibility to his photos.


Newton's style was strongly influenced by film noir cinema. This is evident when you see his black and white photographs featuring seductive and mysterious women and dramatic backdrops. Another strong influence was the Hungarian-French street photographer Brassaï. While Newton developed his own unique style, he was always drawn to minimalism. Anyone wanting to learn more about Newton should look for the 2020 documentary Helmut Newton: The Bad and the Beautiful, directed by Gero Von Boehm, featuring interviews with Grace Jones, Isabella Rosselini, and Catherine Deneuve (all who were photographed by Newton).


For 25 years, Helmut worked with Paris Vogue and established himself as one of the world's most daring and original photographers. Helmut was a photographer with an international following. In addition to working for French, German, American, and Italian Vogue, he shot for Playboy, Elle, and Marie Claire. He also photographed many celebrities and political figures, including Margaret Thatcher, Jean-Marie Le Pen, Pierre Cardin, and Claudia Schiffer. Collections of his photos are featured in museums around the world, including the Annenberg Space for Photography, Museum Fur Fotografie in Berlin, and Gam, Galleria Civica D'arte Moderna in Italy.


Although Newton achieved quite a bit of renown, he remained controversial throughout his career. Critics accused him of being misogynistic or pornographic, as when he photographed models wearing saddles. One of his images was originally used for an ad for New York City buses but was soon removed for being too provocative. At the same time, models who worked with Newton all said he was always respectful.


Newton died in a car crash in 2004 at the age of 83. In keeping with his glamorous and dramatic life, the site of the fatal accident was the famous Chateau Marmont hotel in Los Angeles. Newton is survived by his wife June, who is also a photographer and exhibits under the name Alice Springs. Since his death in 2004, interest and demand for Newton's work has continued to grow. Some of his most popular works were early photos he took with a Polaroid. His Big Nudes series is also extremely popular.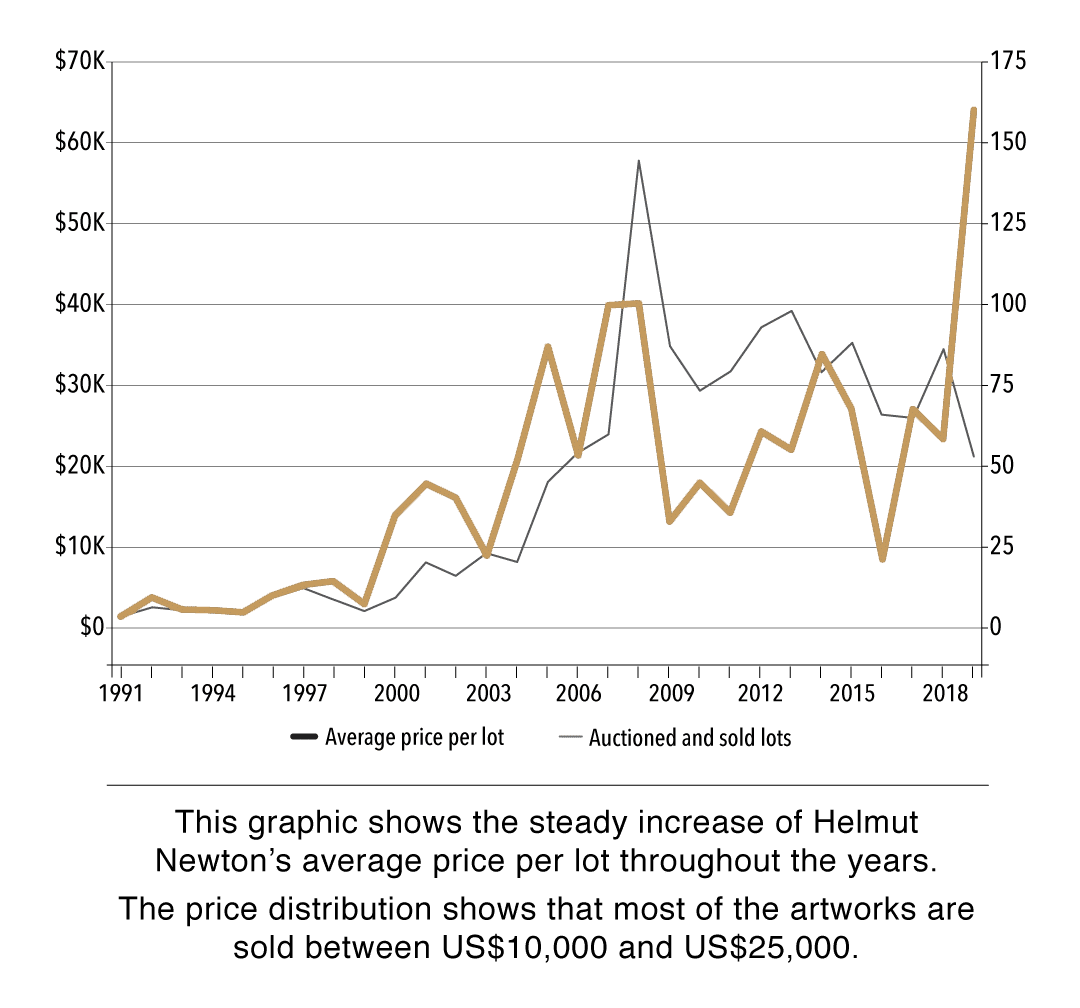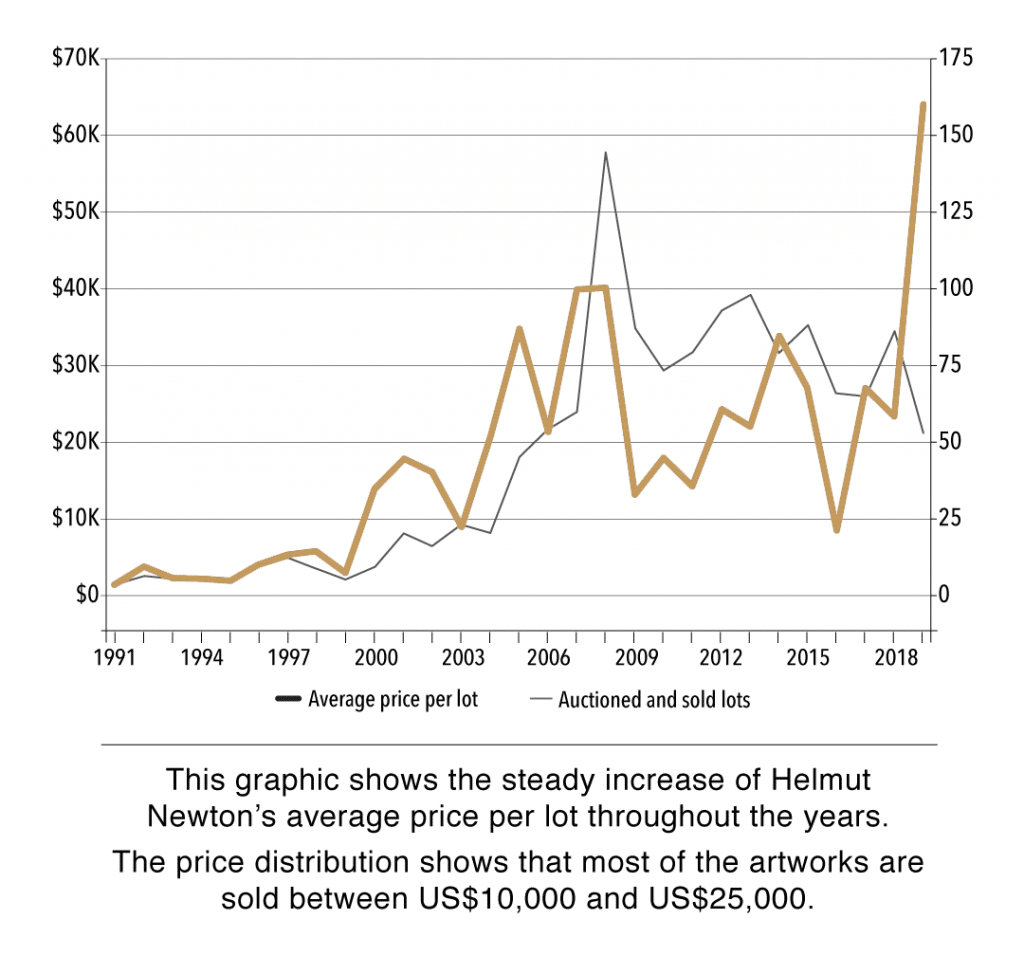 5 Reasons to Invest in the Art of Helmut Newton
Are you thinking of investing in Helmut Newton? Here are some of the best reasons to consider it.
Interest in Newton's work has been steadily increasing over the years. So have the prices his work is fetching. While it's common for artists' work to rise posthumously, in the case of Newton this has been particularly dramatic. The best way to track artists' value and popularity is through auction sales. 8 of the 10 highest prices for Newton sales have occurred in the last 5 years. Buying an artist with enduring popularity is a good long-term investment and also worth considering if you want to sell the work in the near future.


Newton's career may have peaked at the end of the 20th century, but he was an avant-garde photographer, always ahead of his time. Fashion photography, his speciality, is more popular than ever. You can find evidence of this by looking at websites, magazines, degree programs, and even Pinterest boards. While fashion itself is always evolving, there's an abiding interest in the kind of retro/noir style that Newton captured. No matter when you buy a Newton photograph, it's unlikely to ever seem outdated.


Newton's photographs go well with many architectural and decoration styles. People invest in art for a variety of reasons. In addition to financial considerations, you should also consider the aesthetic value that a piece will bring to your home (or wherever you choose to display it). Newton's work has a unique and stylish quality that goes well with any style of architecture and decor. Even his earliest photos have a modern sensibility. At the same time, his minimalist black and white style goes well with antique and traditional settings as well.


His work evokes strong reactions. He has always had his detractors as well as fans. While some photographs and pictures blend almost unnoticed with the background, Newton's work always makes a strong statement. If you're looking for innocuous and low-key art with which to decorate your home or office, Newton may not be the ideal choice. His photographs are perfect, however, if you want art that sparks conversations and has an undeniable effect on everyone who sees it.


It's suitable for modest budgets. While Newton's work is popular and trending up in value, you can still find works that fit a variety of budgets. While some of his photos sell for upwards of £100,000, you can find prints for under £500. If you want to begin or build an art collection with a modest budget while still acquiring high-quality works likely to increase in value over the years, Newton is a solid choice.
Now is the Perfect Time to Invest in Helmut Newton
Helmut Newton has a timeless appeal that makes his work an ideal choice for collectors and investors. You may appreciate the stylishness of his photos and want them to give your space a more sophisticated look. You may also want to invest in an artist whose value has consistently increased over the years. If you're a fan of fashion photography or simply want to expand your collection of quality artwork, it's well worth looking into works by Newton.
Fine Art Global is a unique marketplace that brings together art collectors, investors, artists, and art galleries. To learn more, please contact us.
Enquire Now