What to Consider When Investing in Fine Art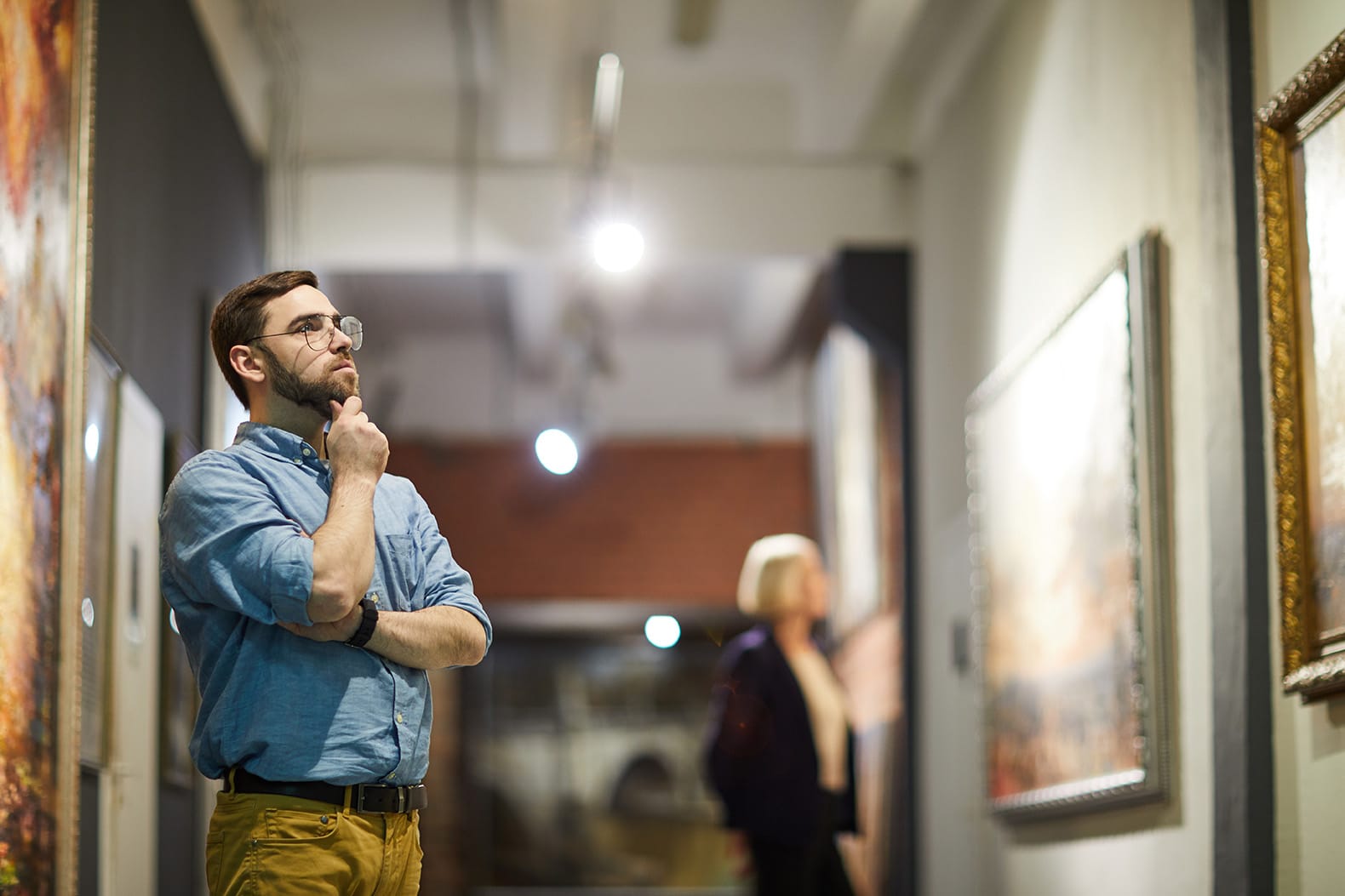 Investing in fine art continues to grow in popularity. In fact, 55 percent of wealth managers say that their clients have asked for assistance with art investments. But a fine art purchase should not be done hastily and without thorough research and consideration. Here are eight things to consider when investing in fine art, along with what our online fine art gallery has to offer.
1. BENEFITS OF INVESTING IN FINE ART
Many people invest in fine art because they want to increase their wealth, in addition to diversifying their portfolio. Besides financial gain, an investment in fine art offers several other benefits. One of the main perks is that you're able to control your asset. In other words, your investment stays in your care.
What's more, you get to enjoy your investment each day by admiring your artwork in the comforts of your own home or office. Another advantage is that a fine art investment appreciates over time, which is usually not the case with stocks who have underlying companies reflecting an unstable price.
2. QUALITIES THAT DETERMINE THE VALUE OF A PIECE OF FINE ART
When deciding on a specific piece of fine art, consider if it possesses the basic qualities that give it value. There are several factors that can determine the value of fine art pieces. These include those such as the number of prints that an artist makes of a single work or size of the edition. Another factor is the physical condition of a print.
3. ADVICE FROM ART GALLERY PROFESSIONALS
Generally, novice art collectors are shy or reluctant to ask advice from art gallery employees. However, this is the best way to learn about the various types of art, art collections and their artists. Make a habit of asking pertinent questions from gallery professionals, so that you can know everything related to a piece of artwork you want to buy. Also, ask about possible special tax deductions that help in saving you money.
4. ORIGINAL ART VS. COPIES
Original art, just as its name suggests, is art that is created by the artist. This makes it more valuable than prints or copies. Although original fine art is considered more valuable, prints are still thought to have value. Prints are produced through various techniques that give it quality as well as clarity and visual impact.
On the other hand, keep in mind that there are some prints that appreciate in value while others do not. An example of a print that appreciates in value is a limited-edition print, which is a print in which there is a restricted number of copies. Also, when an artist signs a print, such as in the margin, this increases the value significantly.
5. THE REPUTATION OF AN ART GALLERY
Before making an investment in a piece of fine art, be sure to thoroughly investigate the dealer. Often, it's easier to investigate a gallery's reputability instead of researching the art market. Besides asking other people, another idea is by check for information, regarding past art exhibits, which can be found on their websites.
6. AUTHENTICITY AND ORIGINALITY OF A PRINT
Before investing in a print, be sure to check for authenticity and originality. If an art piece is authentic or original, it will be both signed and numbered. Thus, always look for the author's signature before buying the artwork. Any reputable gallery will show you the certificate of authenticity, so ask to see this before making a purchase.
7. DIFFERENCE BETWEEN PRIMARY MARKET AND SECONDARY MARKET
It's important to understand the difference between the primary market and the secondary market. The primary market pertains to the sale of an artwork for the first time, while the secondary market is for all sales following an initial or primary purchase. It's the primary market that determines the standard for the initial value of a work of art.
8. TYPE OF FRAME FOR YOUR ARTWORK
Another critical consideration when buying fine art is the type and quality of frame you select for your artwork. For example, your frame needs to go with your artwork, besides the room in which you plan to hang it. Moreover, a good art frame needs to have archival quality so that it's able to protect the art while hanging on your wall.
OTHER CONSIDERATIONS AND WARNINGS
Image how an artwork will look hanging on your walls as well as where you want it hang it. Ask yourself if the artwork goes with the style of your home.
Realize that it's best to buy early in an edition rather than buying later editions. This is because the prices will increase as the artwork sells. When you buy when the price is at the lowest possible, you will receive more of a profit if you ever intend to sell your fine art investment.
Consider that in the print market, the rarer a print is, the more valuable it is.
CONTACT US
If you're new to art investing, it can initially be intimidating. That's why it helps to let a high-quality gallery dealer answer all your questions, besides guide you in making a decision. To learn more about our wide selection of art, contact us and visit our online gallery.